TP100 Turboprop Engine
TP100 Turboprop engine is based on the TJ100 Jet engine. The TP100 Turboprop was designed for both the pusher and traction mode for the experimental aircraft and UAV market. It is a simple design with two main modules, gas generator and free turbine with a gearbox. The engine has an autonomous oil system, electric starter generator, digital control unit, fuel system, low voltage ignition source, and two drives for propeller speed governor and speed limiter.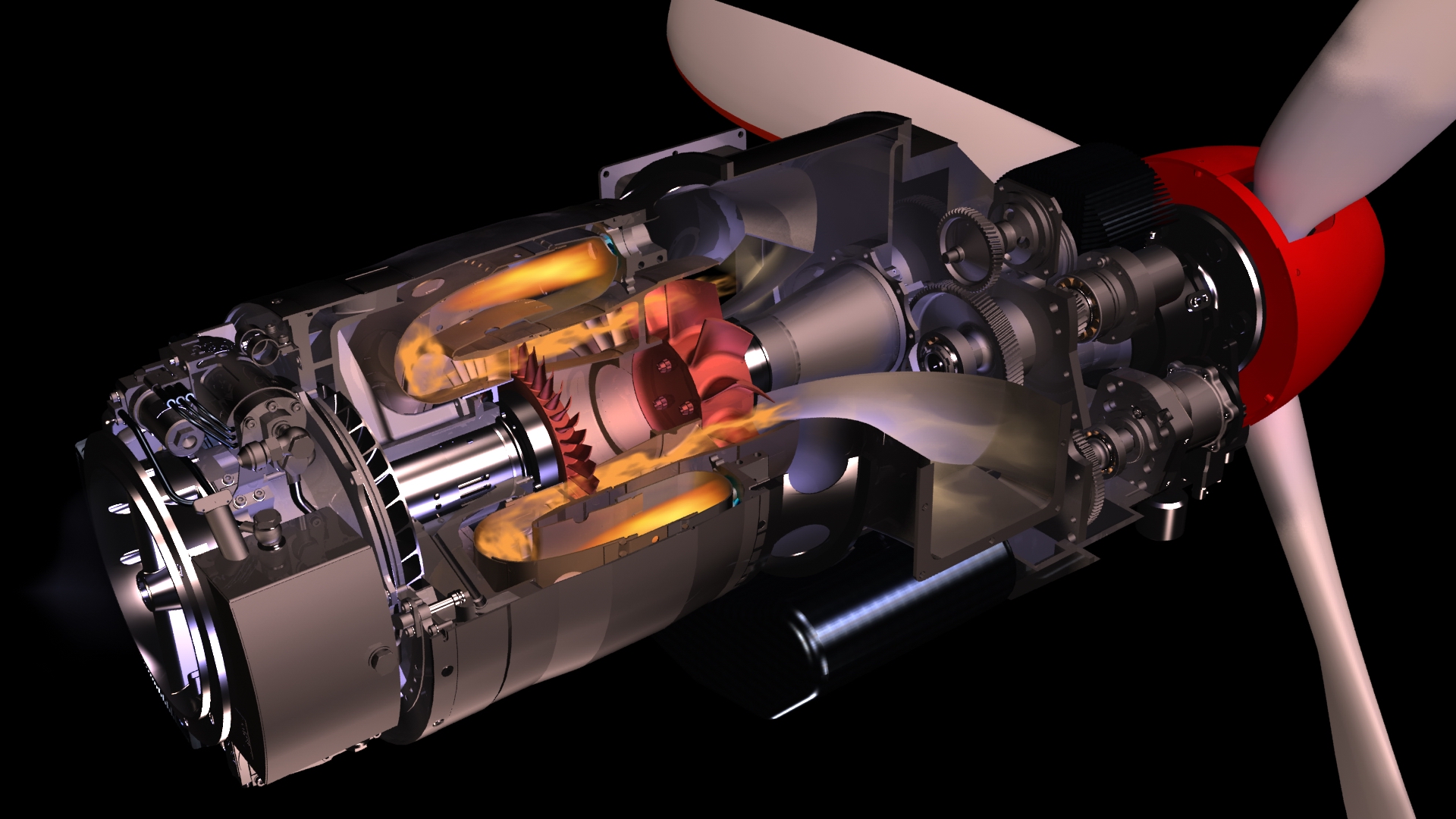 Turbine Solution Group First Flight of RV10 Turbine with TP100
Turbine Solution Group made its first flight with RV10 Turbine on June 9, 2014. The flight took place in the Daytona area, Florida and was approximately for 25 minutes at altitude of 4,500 ft.. We are continuing to fly the RV10 Turbine and are looking forward to bringing it our next event at Oshkosh AirVenture July 2014.
| | | |
| --- | --- | --- |
| | Check out our facebook page here. | |
PBS Factory Airplane with TP100 has First Flight 2013

The factory has achieved it's first flight as of August 16, 2013. The flight took place in the Czech Republic for approximately 20 minutes at altitude of 10,000 ft. Below are pictures of factory airplane in Czech Republic..



The current engine has these specifications.

TP100 Engine Parameters:
Output shaft power
241 shp
180 kw
Thrust with Avia AV723 propeller
1212 lbf
5394 n
Residual thrust
58 lbf
259 n
Propeller speed
2158 rpm
Specific fuel consumption
.82 lbs/hp/h
.5 kg/kw/h
Estimated fuel consumption:

18 gph cruise,
36 gph max/sea level
Starter/generator output (28 v)
750 w
TP100 Other Parameters:
| | | |
| --- | --- | --- |
| Weight (dry)/flyable | 156 lbs | 71 kg |
| Engine length | 34.25 in | 870 mm |
| Engine width (without exhaust) | 13 in | 330 mm |
| Engine high | 15.4 in | 390 mm |
| Reduction ratio | 20.75:1 | |
| Fuel | Jet A,A1,B.TS-1,TS,RT | |
| Oil | According to Mil-I-23699 | |
| Operating ceiling | 29,527 ft | 9000 m |
| Engine restart ceiling | 19,685 ft | 6000 m |
| Optional high speed alternator | 107 amp | 3.3 kva |
| Electrical system | 28 v | |
| | | |
It is a simple design with two main modules, gas generator and free turbine with a gearbox. The engine has an autonomous oil system, electric starter generator, digital control unit, fuel system, low voltage ignition source, and two drives for propeller speed governor and speed limiter.

Fuel: Aviation Jet Fuel